Sketching out a picture is the very first step in the process of doodling. So what are my tips on how to do it? Let's have a look at how you can improve your doodle sketches…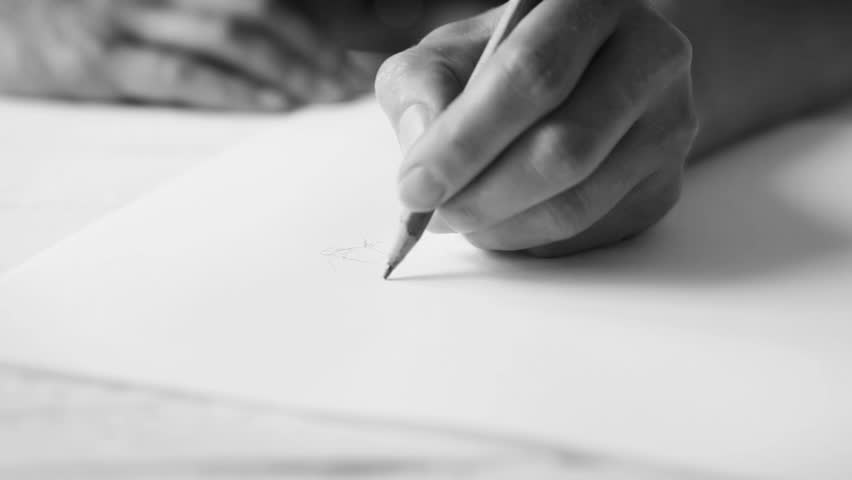 Use a suitable pencil. It's no good using charcoal for sketching, or a soft, dark pencil that won't rub out easily. Aim to use H pencils as apposed to Bs, as they will leave less graphite on the paper.
Use a pencil that is the right length. If a pencil is shorter than your middle finger, it's just too short! It could slip out of your hand very easily.
Careful that pencil isn't too heavy. If it has a big rubber stuck to the end, it might wobble and weigh down your hand.
Hold the pencil near the tip – it means you can draw with more precision and detail.
Don't press hard. If your pencil lines are strong and heavy, it will be hard to rub out and draw over.
Use your rubber as a last resort! The first sketch of a doodle won't matter to the end result – all the lines will be rubbed out in the end. Especially if your lines are faint and light, it doesn't matter how many adjustments you make to the shape and size of your doodle.
Just go for it! Sketch until the doodle looks just how you want it to look. Remember to add new embellishments and details if you think they are needed.
And that's it for today! Next post on Wednesday!
L